RENT THE STUDIO
The studio allows for a quiet, comfortable, private space for your own use in downtown Helsinki.
Studio users must take into account the currents obligations regarding safety distances and hygiene instructions. The studio is cleaned and disinfected daily and extra time is reserved between the bookings to avoid all unnecessary contact and to maintain privacy.
See studio rules.
See cancellation policy.
See pictures.
PRICE FOR COMMERCIAL USE: 
Evenings (16.00 onwards) & weekends:            25,00€/h (incl.VAT 10%)*
Week days (until 16.00):                                   12,50€/h (incl.VAT 10%)*
Week day times must be reserved a minimum of 4h at a time, and evening/weekend times a minimum of 2h at a time. Please see the Cancellation Policy.
PRICE FOR NON-COMMERCIAL USE:
All times:                                                            10€/h (inlc.VAT 10%)*
This offer stands ONLY IF you buy a minimum of 10h (or more) in advance at once; all purchases under 10h will be charged according to the commercial use prices. After your payment you can book the preferred reservations in your own pace within 4months of the date of purchase. Please see the Cancellation Policy.
DO THIS: first check available time slots from the calendar, then reserve the time via email; you'll get an invoice by email. When your payment is visible on our account, you'll receive the instructions for the entry and use of the studio.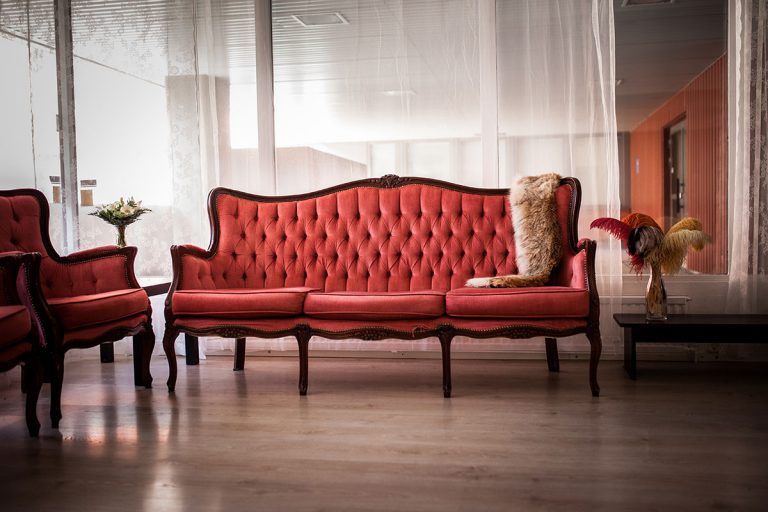 The studio has 50m2 of resilient (laminate) dance floor, a whole-wall mirror, a powerful modern sound system, internet connection, a piano, mood lighting and a beautiful vintage style interior. The studio includes a lavatory and a dressing room and has a private entrance directly from the outside.
LOCATION
The studio is located in Suvilahti, Helsinki between Sörnäisten rantatie 33 and Suvilahdenkatu 10, on an outside platform on the second floor.
Good location, easily accessible with a car, bicycle, or public transport.
Free parking available close by.
Entrance from Suvilahdenkatu 10
Entrance from Sörnäisten rantatie 33