GALLERY
Step into the Jazz Factory Gallery and peek into the Jazz Factory studio pictures or binge on the exiting teasers of coming events and glamorous memories of past shows and events.
STUDIO
Home base of all Jazz Factory productions and the Midnight Follies, the Jazz Factory studio is a beautiful and intimate space in the heart of Helsinki that can be rented for your own use.
MIDNIGHT FOLLIES
Midnight Follies is Jazz Factory's vintage dance performance group that leaves no audience cold; the adorable and humoristic Follies bring life, laughter and sparkle to any event. Midnight Follies can be booked also for private events. Read more
SHOWS AND EVENTS
Jazz Factory, known for its rich and tickling cabaret dance shows, organizes spectacular vintage dance events with fantastic live music & DJ's and lively entertainment in a 20's-30's speakeasy setting annually. Put on your top hats & glad rags, and time travel into the prohibition era, drink some hard tea, enjoy the shows and dance the night away!
Follow Speakeasy events on Facebook and be informed of future events.
NEXT UP:
Speakeasy/salakapakka 25.5.2019
To be announced
PAST EVENTS:

 Speakeasy/Salakapakka                                                22.9.2018
Blues&Jazz Corner, Tanssi Vieköön Festival          24.-25.8.2018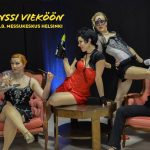 Chicago – Swing &Blues Night                                                      2017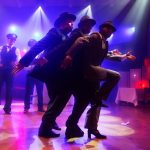 Blues&Jazz Corner, Tanssi Vieköön Festival                           2017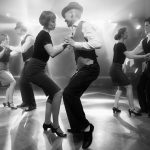 Speakeasy/Salakapakka                                                                    2017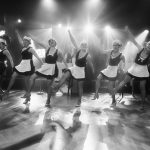 Palladium Paris Night – Swing &Blues Night                          2016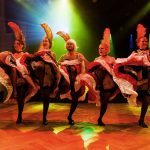 Palladium Nights – Charleston &Swing Night                        2015